Raiden Memories Backup Server
Documents
Main screen
Server status switch perform service start and stop.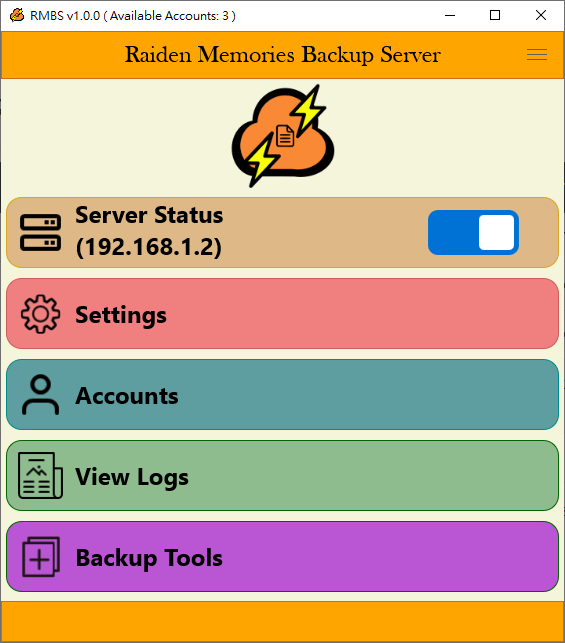 Settings
Configure your language, backup port (for RMB client), Gallery Port (for Web browsing) and Gallery Root folder (for all accounts' data).
Open browser to visit gallery port, ex: http://localhost:25731 or http://(YOUR IP ADDRESS):25731 , you could connect to Gallery service.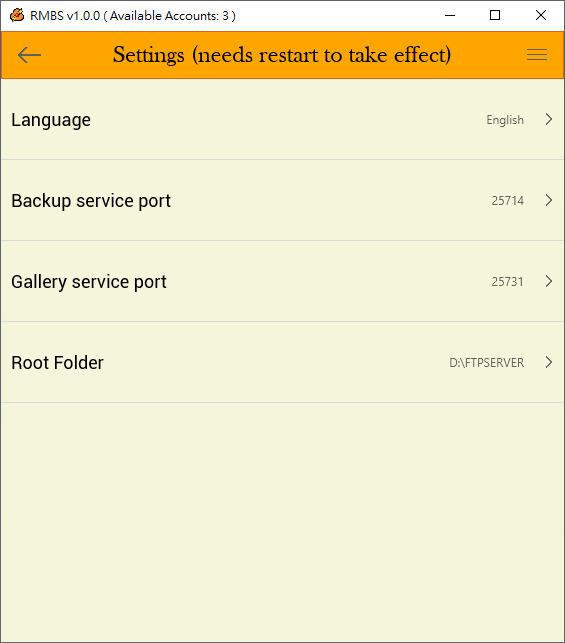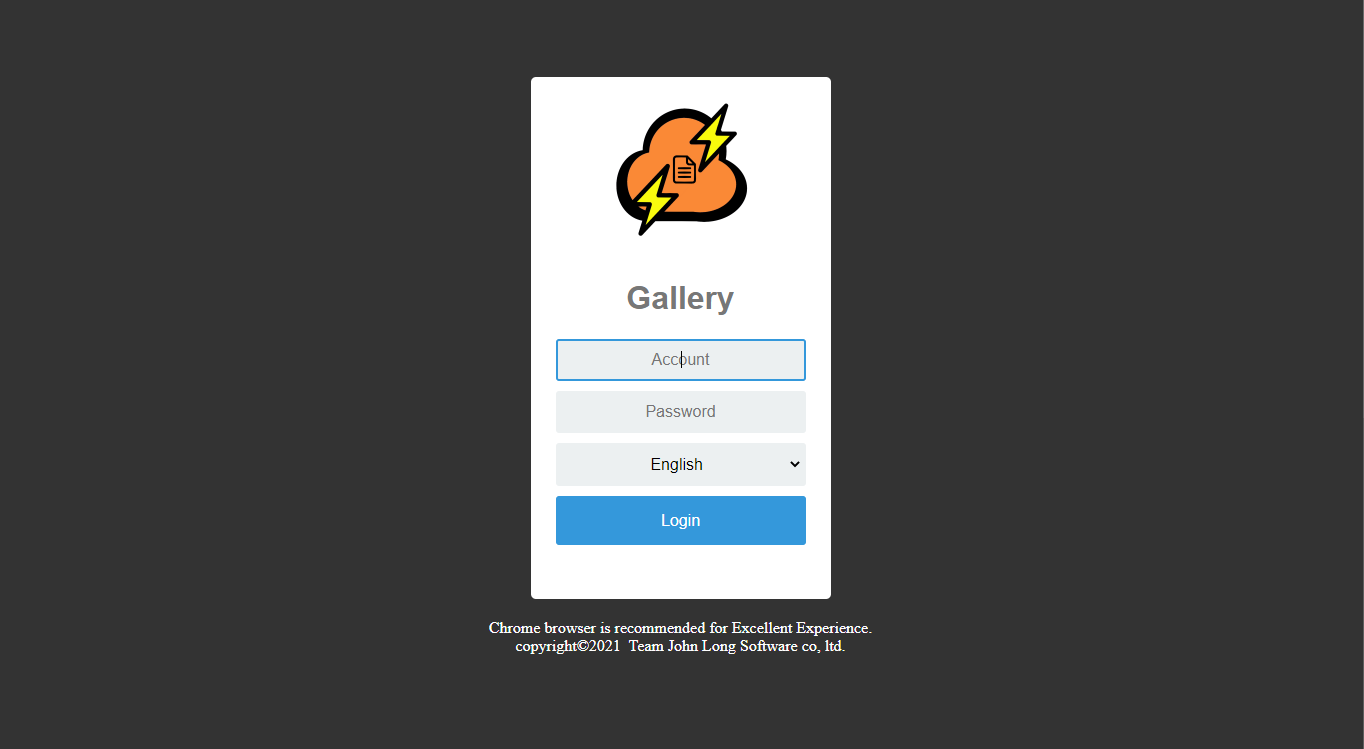 Accounts
Configure accounts here. Free license could have only one account for personal usage. Registered license could have more accounts to create.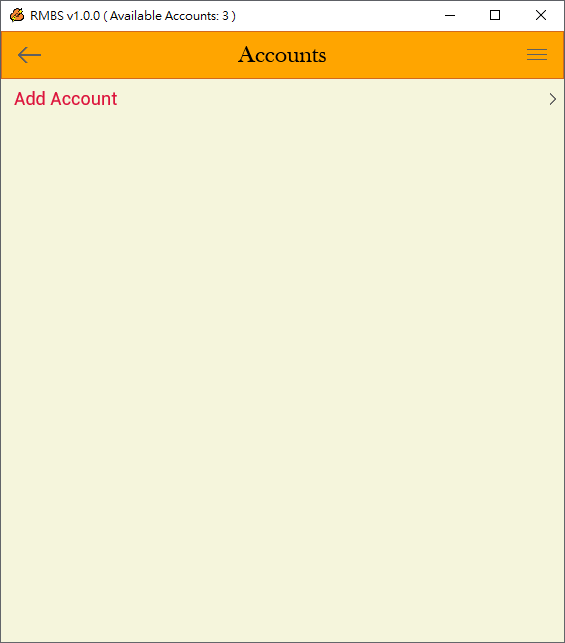 Three password for WRITE / READ / DELETE permission
Every account needs three passwords to perform WRITE (for RMB client) / READ (for Gallery Browsing) / Delete (for Gallery to delete items). Use 3 different and strong passwords is recommended.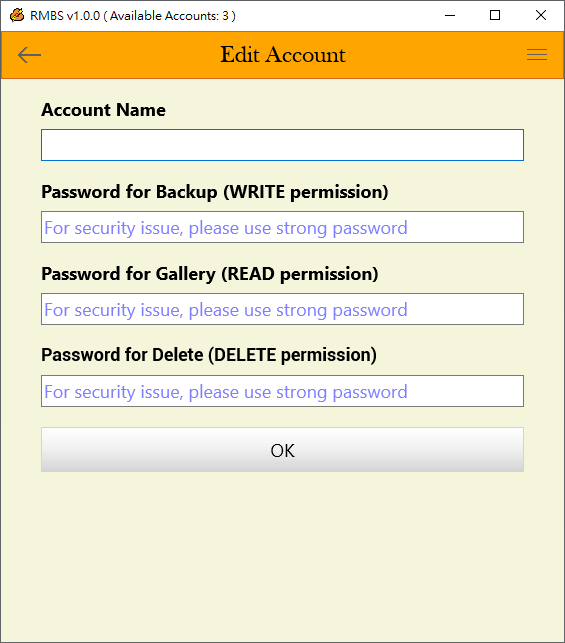 Backup tools
There is 2 tools for now. One is using XCOPY command to backup Gallery Root to other HDD. The other tool is to import from folder directly to account's folder instead of RMB client transmission, if photo data is in local machine.